Local Man Only Accepts Bitcoin As Payment For Lunch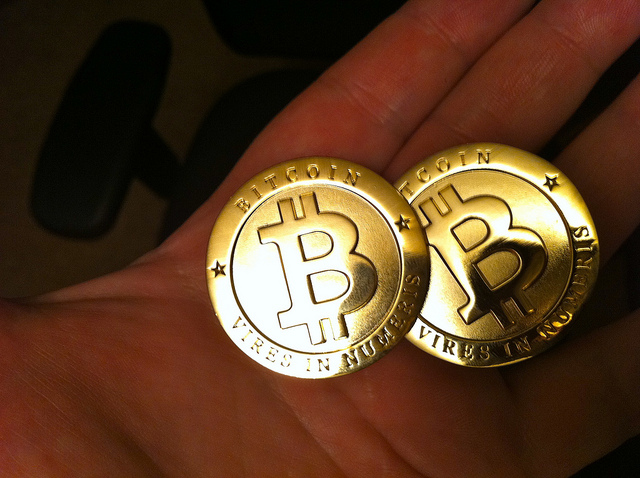 PITTSBURGH, PA – Citing his new-found infatuation with crypto-currency, native Pittsburgher Dale Rimsons announced today that he will gladly order and pick up lunch for his cow-orkers but will only accept the popular electronic money, Bitcoin, as payment.
Dale, who is known around the office as the "Director of Lunches", has always volunteered to be the lunch-bitch.
Most of my cow-orkers are really busy or have lots of meetings so I'm happy to get lunch for them. I enjoy getting out of the office and ultimately I make a bit of cash because people round up or donate gas money.
Dale continued,
But when I learned about Bitcoins and crypto-currency I wanted to spread the word. Everyone at work got tired of me talking about it so I thought they would understand it better if I showed them how to use it.
Dale's co-workers were not happy with the change.
Do you know how annoying it is to buy Bitcoin? You have to go to a 7-11 or Walmart and send money to some random person in Timbuktu. Then a couple days later you have Bitcoin. I'm hungry NOW.
Dale's co-workers were describing the sometimes convoluted process of acquiring Bitcoin or BTC. The electronic currency is known for its ability to keep payments between parties anonymous however that anonymity means that you can't just walk into a bank with US dollars and leave with Bitcoin.
Dale said,
I'm actually doing them a favor by forcing them to go to some effort to pay for their lunch. Since I've been doing this [picking up lunch] everyone seems to have gained quite a bit of weight. I'm becoming concerned for their health.
According to Wikipedia, "…the Bitcoin payment network is the most powerful distributed computing network known, at over 275 petaFLOPS and counting." The decentralized peer-to-peer network is used to administer and secure the currency without the need for governmental oversight.
Dale has long been a supporter of other distributed computing efforts such as [email protected], ClimatePrediction.net, [email protected] and even distributed screensavers like ElectricSheep.org so Bitcoin was a natural fit.
To date, Dale has received 0 Bitcoin (BTC) for his lunch delivery efforts and begrudgingly accepts cash or PayPal like a normal human being.
Photo by: zcopley
Editor's note:
If you've enjoyed this "Onionesque" article please consider donating to our Bitcoin address: 17VdJeAtr97GnntAsyysoVDKJv9wf9XXgA
Related articles